EAT, DRINK, LIVE HAPPY
Experience The BEST of Brooklyn Pizza and have a GREAT Craft Beer.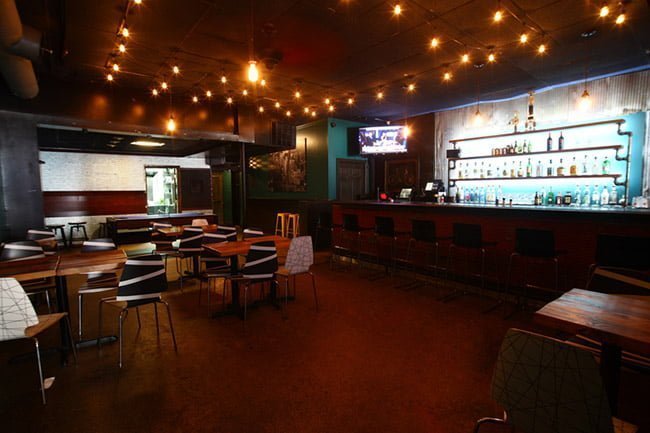 198 Union Ave, Brooklyn, NY
A DESTINATION
The Evil Olive Pizza Bar is a block and a half from the Broadway stop on the G Train (1 stop transfer to the L at Metropolitan), and a block from Lorimer Street on the J & M lines. Don't think of it as Manhattan Lite: this place is 100% pure Brooklyn—right in the heart of Williamsburg. This is a borough and neighborhood with its own working class history and residents who have spent decades here with their families. And everyone here loves a good Brooklyn success story. The Evil Olive is exactly that—a success story, a local chill spot, perfect for a night out, whether you're from Brooklyn or just visiting for a while.
Our Difference
Have a look at what the Evil Olive has to offer
AMBIANCE
Coming for a quick slice with the kids? We got you, right out front. Coming for dinner, drinks, and conversation with grown-ups? We got you, in the full-service bar and lounge—or even as you wait for your pie out front. Whether you're meeting your first date, or your crew to catch the game, you'll never look at your neighborhood pizzeria the same way again
AWESOME DECOR
All of the design flair, none of the pretense. The Evil Olive's upscale and modern décor, both in the front service area and the lounge, is perfect for entertaining your family and friends, or for parties and large-scale get-togethers.
FANTASTIC FOOD
This is Brooklyn. We have standards to maintain. In a borough with endless choices, the Evil Olive offers the freshest ingredients for all palates, with a staff dedicated to learning and experimentation. The result is craft pizza and craft beer at its finest, together with a classic Brooklyn-style pizzeria menu, one-of-a-kind heroes, salads, appetizers…and empanadas!
Looking to reserve EVIL OLIVE PIZZA BAR for an event?